Latin Name: Paralithodes camtschaticus
Ultimate high quality and exclusive LIVE red king crab. Grading/Sizes:
1.6-2.2 kg
2.2-3.2 kg
3.2 kg+
Hurt Mix Sizes – one leg missing/irregular size of legs
A-Grade: Vital live crabs with meat content in legs above 80 %. Packing: Approx. 10-11 kg net weight in thermo box.
Duration of freight by air within 30 hours from packing.
Live Norwegian Red King Crab:
Arctic Group Maritime AS is one of Norway's leading exporters of wild crabs together with wild scallops, handpicked by divers at sea.
The caching areas/zones are at the Norwegian coast line of Barents Sea with its clean ice cold waters making the environment optimal for the red king crab to gain the ultimate high quality and purity.
The main quota season last from  1st. of August to 31st. of July where the main quantity is catch from August to December. The quota is obtained by mostly small coastal fishing boats.
The yearly size of quota considers balancing the outtake that allows nature the potential for good growth recovery.
Pictures:
Packing methode:
Boxes on pallets ready for shipment: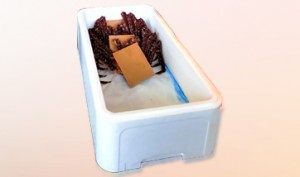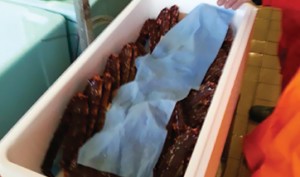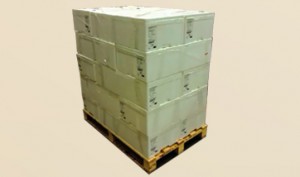 Oxygen in:                                     Shipment: